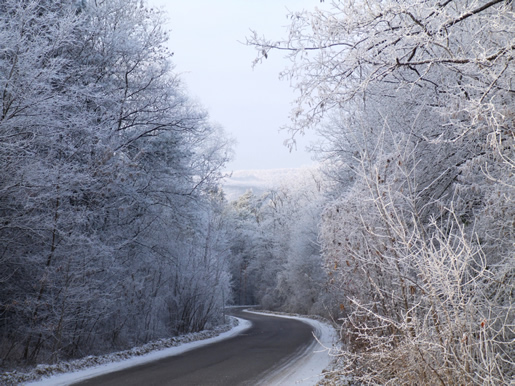 Technology is changing roads as we know them. In fact, one day simple asphalt roads may be a thing of the past.
A Dutch design firm, Studio Roosegaard, is working on a new "smart road" with a number of safety and energy-saving innovations. The initial version of the road is set to debut this year. Here are some features that it will eventually have, perhaps coming someday to a road near you.
Signalling Icy Roads Ahead
In the past, most road safety innovations were applied to motor vehicles. As a result, driving a vehicle today is far safer than it was some decades ago. But there are still improvements that can be made in road paving technology to prevent accidents. The smart road's paving will include temperature-sensitive paint that can warn drivers of icy conditions. The paint would shine in both daytime and nighttime, giving enough warning to the drivers about the condition of the road.  In regions where the roads become coated with hard-to-see black ice, this could be a lifesaver.
Smart Lighting
The "smart roads" will have special lights installed that are activated by the motion of oncoming vehicles. This would eliminate the need for having the lights on throughout the night and therefore save a great amount of energy. Another plan is for lights to use wind energy for as a power source.
Induction Lanes
While it may sound a little like something out of a sci-fi movie, Studio Roosegaard is also developing an "induction priority lane" which will be able to charge electric cars as they drive on it with the use of magnetic fields in the pavement.
The technology will be tested later this year in the Netherlands, but if it works, could be implemented in countries worldwide over the next decade.