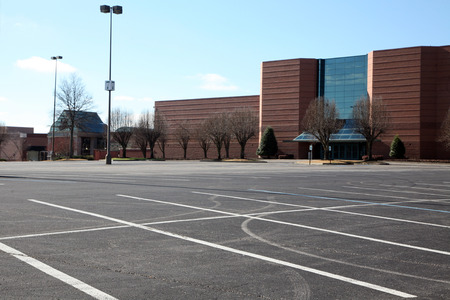 Every business can benefit from a good pavement maintenance strategy. When the weather starts getting warmer after winter, it's time to prepare for spring and the natural expansion of elements below the surface. Here are some tips to prepare your pavement for the spring season.
Tip #1
Patch the pavement. This will fix potholes and other kinds of disintegration in your pavement. It will also prevent further deterioration and save you money on more extensive repairs. Patching is done by filling and excavating damaged areas in the pavement.
Tip #2
Let a professional cleaning company do a thorough inspection of your pavement as well as a cleanup of the pavement surface. A good cleaning crew with the right set of tools will be able to rid your pavement of any debris and dirt, which is not something that can be done by simply sweeping the surface.
In addition to making your pavement look cleaner in time for spring, a good cleanup job will preserve the durability and smoothen the surface which will prevent dirt and unwanted items from getting stuck in small cracks and under the pavement.
Tip #3
If your pavement is discolored or worn you can seal coat it. This is a great way to make the street outside your park, grocery store or other business look brand new. To further preserve the pavement and extend its lifetime you should do a professional seal coating every two or three years. Doing it regularly also optimizes safety and will keep the pavement structurally stable.
Tip #4
Repair or change parking lot lines before the spring season hits. This will give you time to relax, and you can rest assured that your clients will appreciate that you take care of your property and by extension, them.
To keep your pavement looking new you should replace any damaged stripings or markings, and refresh essential markings. Striping usually deteriorates during winter, so you should always include them in a surface inspection, cleaning or repair.
Choose Dykes Paving for your pavement maintenance needs. We offer commercial and municipal resurfacing, milling, patching and other pavement services. If you want to talk directly to one of our experts, feel free to contact us online or give us a call at 770-448-3392. We are more than happy to answer any questions you might have, and we can also recommend a good maintenance strategy for your pavement.